XYZ is a leading company providing surveying services to major construction projects (airports – building complexes – stadiums), road construction sites, quarries, utility lines (fiber optics and others).
Based in Athens since 1995, we serve construction sites throughout Greece and abroad (over 130 until today).
Our services include integrated topography services that include the preparation of dependent diagrams, the establishment of triangulation networks, in-ground location and placement, piling surveys, retention walls, positioning of structural elements, as well as the coordination of all related activities.
We do hold a leading position in the writing of photo-interpretive studies. We established Photo Interpretation as a study that documents and proves the findings of aerial photographs and satellite images in court cases and in scientific studies.
XYZ continues to invest in new technologies. We expand into the production of 3D models (buildings, complex industrial facilities, ships, quarries, archeological sites) with
3D Laser scans.
The staff is trained in new software. We follow the developments in technology to offer you a wide range of services in high quality.
Our philosophy is to ensure the perfect solution to our customers' issues in the shortest possible time. By taking advantage of the latest technologies, we save valuable time, drastically reducing the costs. The specialization and the thorough training of our engineers, ensure the complete coverage in all the issues of topography-photo interpretation.
Our great advantage is the rich filed equipment with the most modern technology available for topographic applications.
Quality Policy – ISO 9001 – 2015 Certification ISO 45000 – 2018
The company S. KATSOLIS – D. BILALIS OE "HYZ TOPOGRAPHIC STUDIES"
XYZ is Certified by the Bureau Veritas in accordance with the requirements of the International Standard ELOT EN ISO 9001: 2015 for the implementation of technical studies in the fields:
PROVISION OF TOPOGRAPHIC SUPPORT OF CONSTRUCTIONS
TOPOGRAPHY
PHOTO INTERPRETATION
PROJECT PLANNING SUSTAINABLE PHOTOGRAMMETRY MOBILITY
GIS APPLICATIONS
SPECIAL 3D LASER SCANNER FOR SHIPPING & INDUSTRY
The company implements a Quality Management System, in terms of the services it offers, in order to achieve the desired high level of service to its customers. This is supported by the long-term and specialized experience of the executives of "XYZ" in this field and the willingness for continuous improvement.
The Customer, in addition to the confidence in the quality of the measurements that we offer and what he ultimately asks of us, has all the additional benefits:
Immediate service and valid information of any interested party with responsibility and consistency
Strive to find the best solution through in-depth studies according to customer requirements.
Reassurance that we are working diligently on what he asked us to do without delays and obstacles in practical matters.
Implementation of projects with controlled procedures in accordance with applicable regulatory and legislative requirements.
Continuous control during the implementation of the projects and application of final measurements to verify the good operation before the delivery – receipt.
Continuous effort to offer a wider range and better quality products and services.
Continuous evaluation and training of staff and associates in order to be aware of developments in the industry and to be able to implement the tasks assigned to them with quality, always following the procedures of "XYZ".
Continuous effort for renewal and maintenance of equipment, systems and instruments of measurement and control.
Immediate identification of possible problems or complaints and effort for their quick and effective resolution, under the responsibility of the company's management.
Carrying out periodic internal and external inspections by bodies to control compliance with the relevant requirements regarding these commitments. Stefanos Katsolis – Dimitris Bilalis
DIMITRIS BILALIS
Dimitris Bilalis is co-founder of XYZ, S. Katsolis D. Bilalis Ltd., a company dealing with topographic and transportation applications and special 3D mapping. In the company he holds the position of Technical Director of Projects.
Dimitris has 29 years of professional experience both in topographic studies (he has prepared more than 1100 studies for private clients), and in large construction projects such as Eleftherios Venizelos Airport, Karaiskakis Stadium, the Mall Athens, Ag. Theodoron motor oil refineries, Chalyvourgiki, OAKA etc., in which he has participated as head of the topographic department.
Dimitris is a graduate of the National Technical University of Athens with specialization in waste management (Katholieke Universiteit Leuven – Belgium) and he is a Surveyor – Transport Engineer.     He holds a third class diploma in category 16 (Surveying Studies: Geodetic, Photogrammetric, Cartographic, Cadastral and Topographical) and a B' class degree in Category 10 (Studies of Transport Projects: roads, railways, small engineering works, airport infrastructure and traffic studies).
Dimitris is married with three children. In his spare time he has been involved in recent years as a member of the board of directors of the developmental basketball team of the Athens area where he resides. He enjoys studying 'Patristic Texts and Lives of Saints' and when he has the opportunity he visits Mount Athos.
STEFANOS KATSOLIS
Stefanos Katsolis is the founder and co-owner of the company "XYZ" S. Katsolis D. Bilalis OE. Construction Surveying, Transport and Special 3D Reality Capture, a design office specializing in topographic works and studies.
Stefanos has 29 years of professional experience in the design, construction and progress monitoring of construction works, through his role as onsite and offsite responsible surveying engineer in more than 200 projects on construction sites. Examples include the construction of the Eleftherios Venizelos Airport where he was in charge of the topographic department (overseeing 12 surveying crews), the control of micro-movements of the Peace and Friendship Stadium (SEF, Pireaus), the waste water treatment facility (in Psyttalia, Attica), the metal construction skeleton of the Karaiskaki Stadium, the as built documentation of 1600 kilometres of optical fiber lines, 3D As Is documentation of more than 30 large hotel units.
Currently working with LAMDA Development, XYZ participate as partners in the epic journey of creating The Ellinikon. Stefanos Katsolis directs and coordinates the Topographic Studies and Works for the Support of the Design and Construction Works as well as the Licensing Works.
Stefanos is a Surveying Engineer graduate of the National Technical University of Athens and is
Surveyor – Transport Specialist. He holds a 3rd class design degree in Category 16 (Topography Studies: Geodetic, Photographic, Cartographic, Cadastral and Topographic) as well as a 2nd class design degree in Category 10 (Studies of Transport Workers airport infrastructure and traffic studies).
In his spare time, Stefanos is a cyclist and has been extensively involved in sustainable urban mobility, initially on a voluntary basis. Together with other cyclists, and engineers implemented a campaign for the establishment of a network of bicycle lanes so that it can be possible for all Athenians to travel by bicycle to and from work, school and leisure. The preliminary design they proposed was adopted in the Athens Regulatory Plan (which was certified by the Government Gazette in 2014) of 230 kilometers of bicycle lanes in Attica. From this action, bike lanes were implemented and connected to the center of Athens and with the coastal front and the Stavros Niarchos Foundation Cultural Center. Later, as a professional, he proposed to the regional authorities of Attica the creation of a route of 70 kilometres from Athens to Lavrio on abandoned train tracks.
IRINI KOUTELIDAKI
Irini Koutelidaki is a Civil Engineer T.E. She has experience as an on-site engineer in large public projects both in Athens and in the provinces and has knowledge regarding the organization and execution of public works.
In XYZ she is mainly involved in the preparation of topographic and high precision drawings of existing buildings, monuments and hotels from laser scanner data. Currently, her main focus is on the development project at the old Elliniko airport.
Her interests include fitness, traveling, hanging out with friends, good food, and the sea.
GEORGE MANOUDIS
George Manoudis studied electrical engineering at Imperial College London and since 1998 he works in the field of applications of internet in the UK, Italy and Greece.
He is specialized in creating websites for major sporting events and he has worked for years with FIFA and UEFA. George likes sports and in his spare time he runs in mountain and long distance races. He also likes playing traditional drums and trombone.
ELIAS KOFOS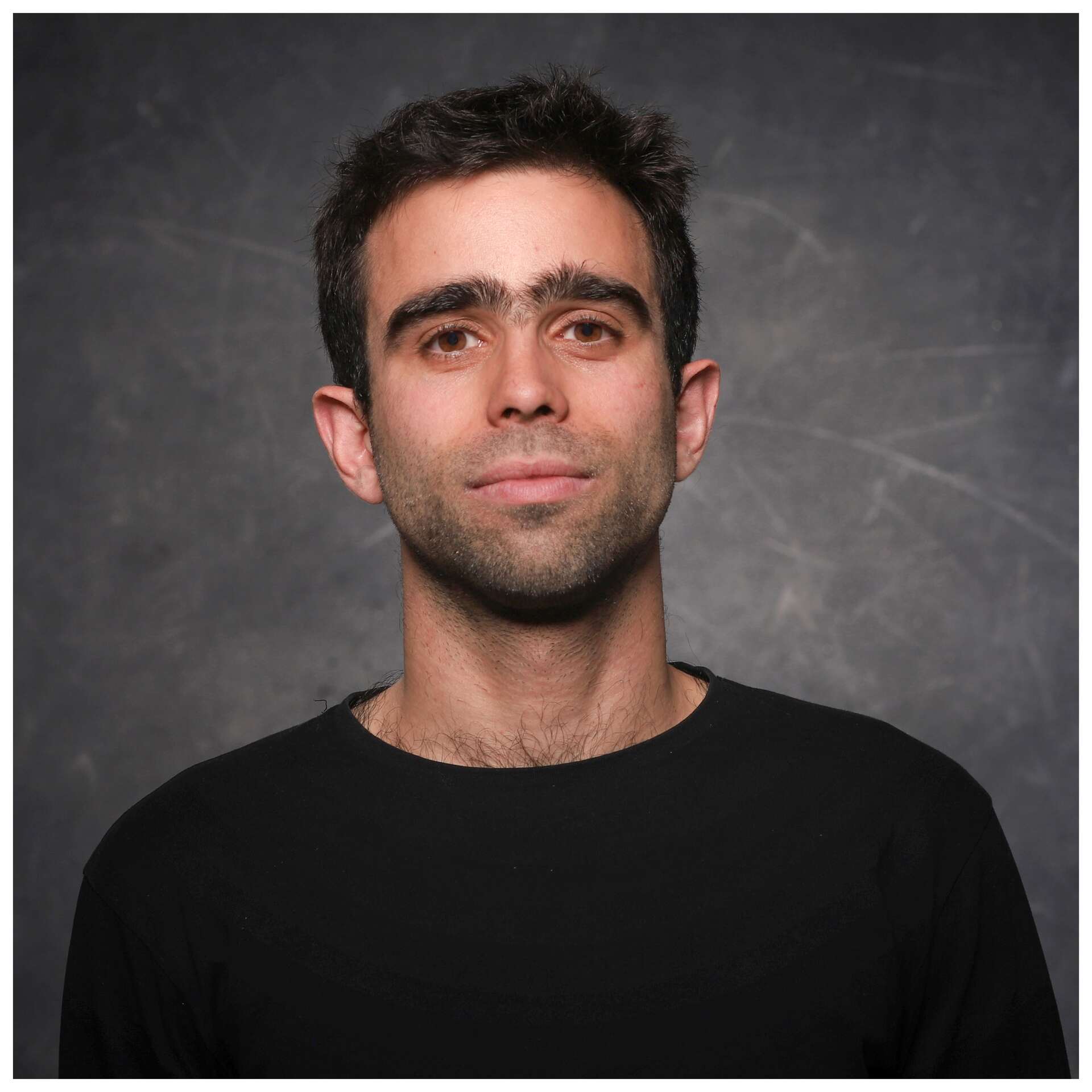 Elias Kofos is a Surveyor Engineer of the University of West Attica. He has knowledge in the field of surveying and engraving both in the countryside and in the work that follows or precedes it.
Also, through the company he has taken a leading role in 3D mapping and specifically in the work related to laserscanning, photogrammetry and modelling.
In his free time he is involved in road cycling, mountain climbing and makes excursions in Greece and abroad.
ELENI ARGYROPOULOU
Eleni Argyropoulou holds a degree in Surveying and Surveying Engineering from the NTUA, while in recent years her intense and continuous involvement with Project Management and supervision have led her to study Project Management and Contract Management (Politecnico di Milano, PMI). She has experience in construction project supervision, contract management and project management as well as in field work as she has worked in road and building construction sites. She is knowledgeable in design management, work measurements, bill certifications and other project monitoring tools as well as project tracking and engraving both in terms of field work and the work that follows or precedes it.
She enjoys travelling and whenever she gets the chance she arranges excursions to mainland and island Greece. She also enjoys dancing, gardening and photography.
DIMITRA DIMITRIOU
Dimitra Dimitriou is a Survey Engineer (NTUA)  with more than 10 years of experience on a wide range of projects with a demonstrated history of working in the construction industry(Greece and Ireland). She specializes in BIM and she has developed expertise in the implementation of BIM standards and the integration of technology into multidisciplinary design workflows.
LIANA PALEOLOGOU
Liana Paleologou is a graduate Architect Engineer of NTUA. She has considerable experience as a self-employed architect and as a partner of architectural firms in preliminary and implementation studies on a wide range of subjects, such as shops, residential and tourist accommodation, public buildings, hospitals and airports. She has a particular interest in the preservation of historic buildings and their conversion into functional and sustainable buildings. At xyz, she works on as built architectural renderings using digital scanning data from static laser scanning and precision surveying, with design tailored to each client's requirements to deliver a ready-made background for use in further structural and architectural studies. She speaks English, French and Spanish.
GIORGOS EVANGELIOU
Giorgos Evangeliou, Civil Engineer of Piraeus University of Technology, has been active since 2008 in the field of Topography with experience and expertise in Triangulation Network measurements, micromovement monitoring, digital scanning, GNSS systems handling, conventional mapping and engraving. He has worked on major construction projects of open and closed roads (Olympia Odos, Corridor10-Serbia, Panagopoula tunnels), railway projects (HSAP, Thriasio Field, Danish State Railways-Copenhagen), building projects (surveyor in charge of surveying department in the SW extension of El. Venizelos'), industrial projects (EL.PE.) and others (such as maintenance of Evripou cable bridge, Acheloos river diversion tunnel, Kassandra mines in Halkidiki). He has knowledge of a variety of surveying software applications – field work and office – and since the summer of 2021 is part of the XYZ team at the Elliniko construction site.
In his free time he is involved in sports.
DIMITRIS ATHANASOPOULOS
Dimitris Athanasopoulos is a Graduate of the Aristotle University of Thessaloniki, Agronomist and Surveying Engineer. His diploma thesis was in the course "Reproduction of monuments and archaeological sites" and was on the subject of the reproduction and creation of a 3D model on the computer of the crypt of the crypt of St. Demetrios Church of St. Demetrios in Thessaloniki. He served his military service at the 733 Directorate of Military Projects in Kozani. During the last 25 years he has worked in many building construction sites, in the largest companies of the industry throughout Greece and abroad. Just some of the major projects in which he has participated are the construction of the control tower at Athens airport "El. Venizelos", the construction of the international airport "Queen Alia" in Amman, Jordan and the construction of the library of the University of Cyprus "Stelios Ioannou" in Nicosia, designed by the French architect Jean Nouvel. He is married and lives in Athens with his wife and daughter.
VASILIS KOTE
Vassilis Kote is a Surveyor Engineer, a graduate of the Technical University of Athens since 1998 and since then he has been working continuously in the field of Surveying either as a freelancer or in a dependent relationship. He has worked on small and large private and public projects. He has extensive field and office experience in studies and constructions in almost all areas where Topography is involved (Roads, Transportation, Construction, Building, Telecommunications, Hydraulics, Energy, Cadastre).
He is married and has 2 children. He likes travelling and good food with good company.
VASILAKI MARINA
Vasilaki Marina is a Surveyor and Geoinformatics Engineer of the University of West Attica. In XYZ she deals with both field measurements and the compilation of topographic diagrams in the office. The field measurements are related with the topographic mapping as well as the three-dimensional digital scanning of small and large-scale buildings with the laser scanning process.
In her spare time she is engaged in painting while she also enjoys traveling and excursions in Greece and abroad.
KONSTANTINA MITROU
Konstantina Mitrou is a Graduate Architect Engineer at the Technical University of Genoa. She has worked in architectural offices in Greece with a variety of objects, such as the design of hotels in the Middle East and Africa, the interior design of restaurants, hotels and homes throughout Greece and the study and construction of exhibition stands throughout Europe. At XYZ she deals mainly with architectural design.
She loves snowboarding, traveling and painting.
CHRISTOS KALANTZIS
Christos Kalantzis is a final year student of the Department of Surveying and Geoinformatics Engineering of the National Technical University of Athens. He studies in-depth in Topography and Transportation Engineering, convinced that every engineer should produce work based on design excellence and sustainability. His goal is to contribute actively to the company's activities, acquiring new skills and expertise.
MARIA KOTSOU
Maria Kotsou is a graduate of NTUA with a first class degree in topographic studies as well as in Urban and Regional Planning Studies. She has a Master's degree in Energy (MSc in Energy). She has worked in land registry and energy companies. At XYZ she is mainly involved in the preparation of topographic diagrams.
She is married and has 2 children. She enjoys travelling, theatre, cinema and good food.
HANI ELSAFADI
Experienced Senior Design Engineer with a demonstrated history of working in the construction industry. Skilled in Autodesk Solution, Construction, Subcontracting, Microsoft Project, and Adobe . Strong arts and design professional with a Bachelor's Degree focused in Bachelor in Computer Science(BSc) from London Metropolitan University (BCA).
Managing the daily BIM activity duties
Project Template Set-up: Setting up projects from scratch with company BIM standards, making early
decisions on how to break-up the models and distribute them based on design and construction team needs, geographical location and collaboration requirements. Finally lead BIM Kick-off meetings.
Model Management: Rotate through projects to supervise complacence to standards, ensure that modeling done properly and model sizes kept at a minimum. Fluency in all REVIT flavors is critical to ensure interoperability between the modeling products and to pass on critical information to relevant BIM Applications Specialists and the Job Captains for actions.
Coaching and Developing: establishing training material under the direction of BIM Director and conducting software training with own BIM Applications Specialists team to grow skills as well as project teams.
Performing on-site real project shadowing to staff of all disciplines to help them execute skills from training sessions.
THODORIS KOINONAS
Thodoris Koinonas is a highly experienced technician and assistant surveyor. He has worked at XYZ for more than 12 years and has worked on more than 100 projects in Greece and abroad.
NIKOS LOMIS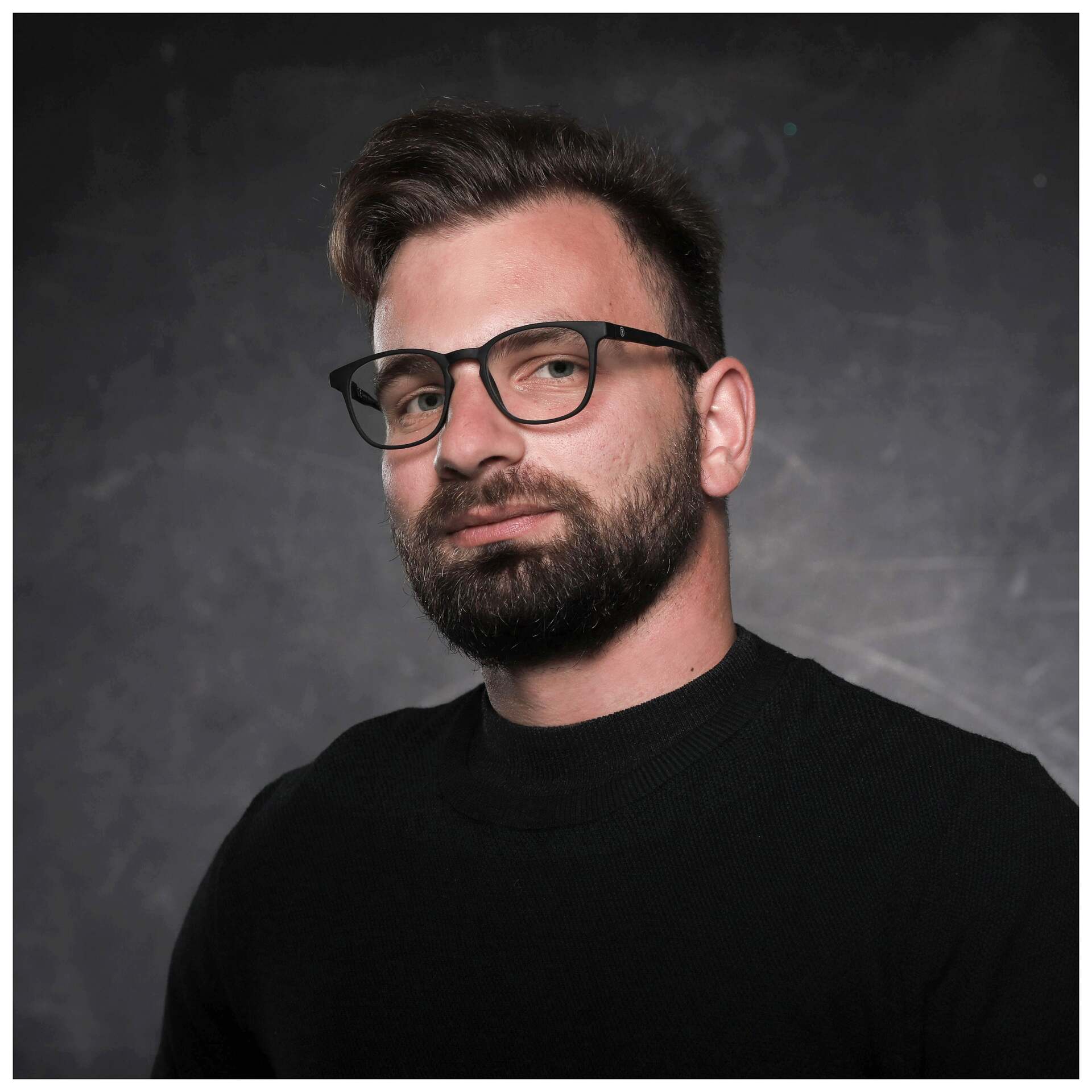 Nikos Lomis is an experienced assistant surveyor. He has studied voice, plays the piano, dj, is involved in sports car modification, custom bikes, bicycle assembly, computer science and computer networks.
KIRIAKOS DAMIANAKIS
KIRIAKOS DAMIANAKIS is a graduate of the Faculty of Infrastructure Projects TEI Patras. He has worked as an administrative employee in various technical and engineering companies that were active in public and private sector works and construction projects.
He has been working in XYZ company since October 2021, supporting field survey work and expanding his technical training.
In his spare time, he enjoys cycling, reading books (he likes detective novels) and definitely meeting up with his favorite friends.
The study degrees we have are the following:
"Category 16" TOPOGRAPHIC STUDIES FOR PUBLIC PROJECTS
• Class C*, Stefanos Katsolis – Matriculation No 12438
• Class C, Dimitris Bilalis – Matriculation No 12670
• Class B, Panagiotis Katsolis – Registration No. 6821
"Category 10" ROAD CONSTRUCTION STUDIES FOR PUBLIC PROJECTS (Transportation Projects roads, railway lines, airport infrastructure and traffic)• Class B, Stefanos Katsolis – Matriculation No 12438
• Class B, Dimitris Bilalis – Matriculation No 12670
• Class A, Panagiotis Katsolis – Registration No. 6821
European Union Aviation Safety Agency E.A.S.A.
CIVIL AVIATION SERVICE H.C.A.A. – Υ.Π.Α.
• A1 / A3 OPEN SUB CATEGORY
• UAS OPERATOR REGISTRATION
* (min A max C)
In the area of extensive technical projects, where in-depth know-how and high quality equipment is required, our office has excelled in providing topographic assistance to large Technical Construction Companies.
The main projects we supported:
EXTENSION OF MOTOR REFINERIES AGIOS THEODOROS
NEW OXYGEN PRODUCTION PLANT IN STEEL
CONSTRUCTION OF OLYMPIC ROWING RACE IN SCHINIA MARATHON
JOURNALIST VILLAGE PARKING- GOLDEN HALL – INTERNATIONAL BROADCAST CENTRE
BETONITE MINE ON THE ISLAND OF KIMOLOS
KASTORIA MINES
QUARRY "MICHAEL KARAGIORGI SA"
SALAMINA QUARRY
SOFTWARE
The software that we use includes the most up to date packages
FIELD EQUIPMENT
Our big advantage is the cutting edge equipment for spatial information technology
OFFICE
The office is equipped with work stations and other latest technology optical equipment, including plotter, digitizer, scanner etc.
BUILDING INFRASTRUCTURE
Our offices (170 m2) are based in the Evelpidon Street 31, right in the centre of Athens at the Pedion Areos, opposite the Greek Army Geographic Service (GYS).
Our headquarters is a ground floor store of 170sqm and is located in the center of Athens and outside the ring.
Specifically, our offices (170 m2) are based in the Evelpidon Street 31, right in the centre of Athens at the Pedion Areos, opposite the Greek Army Geographic Service (GYS).